Parkview modern hospital design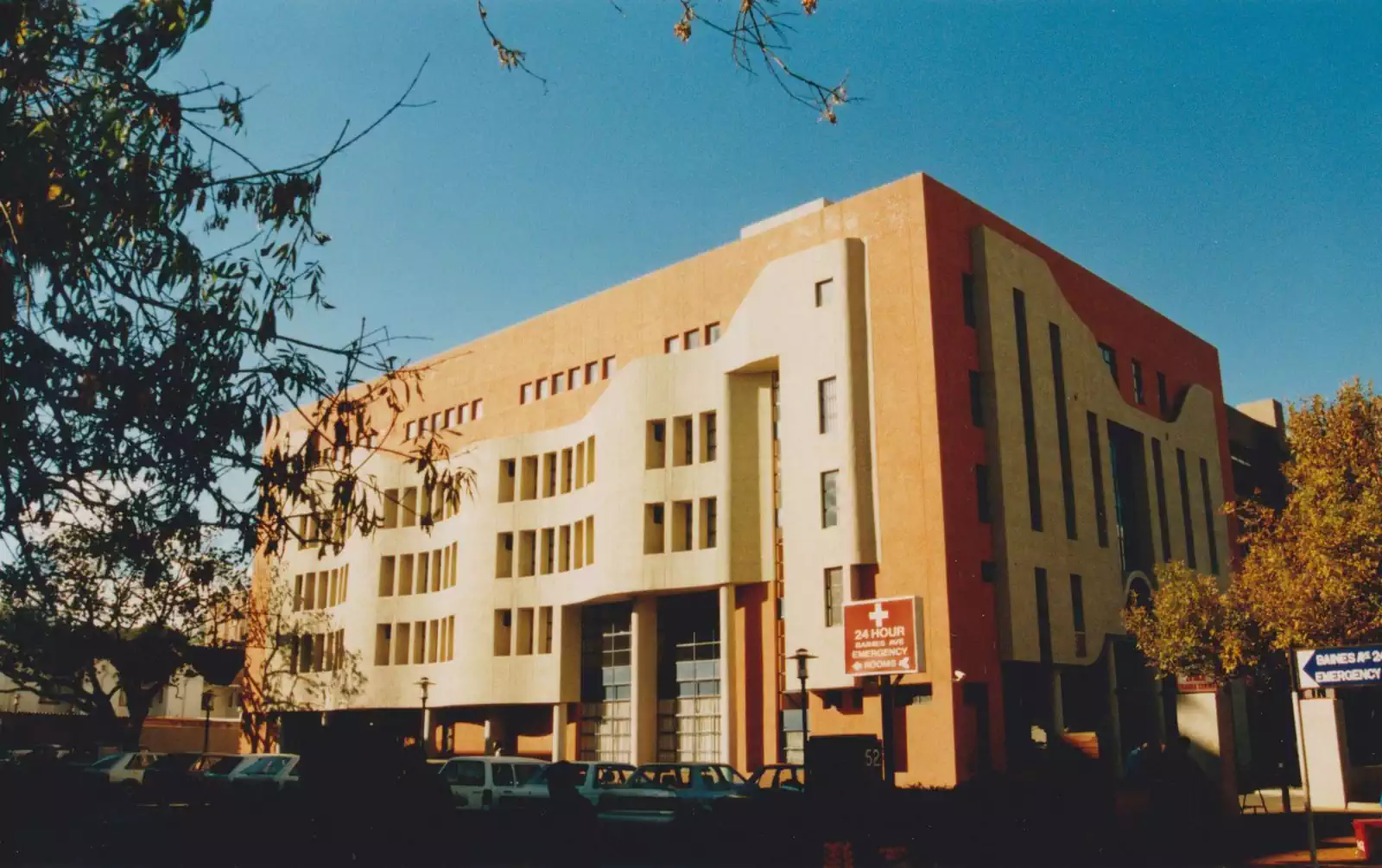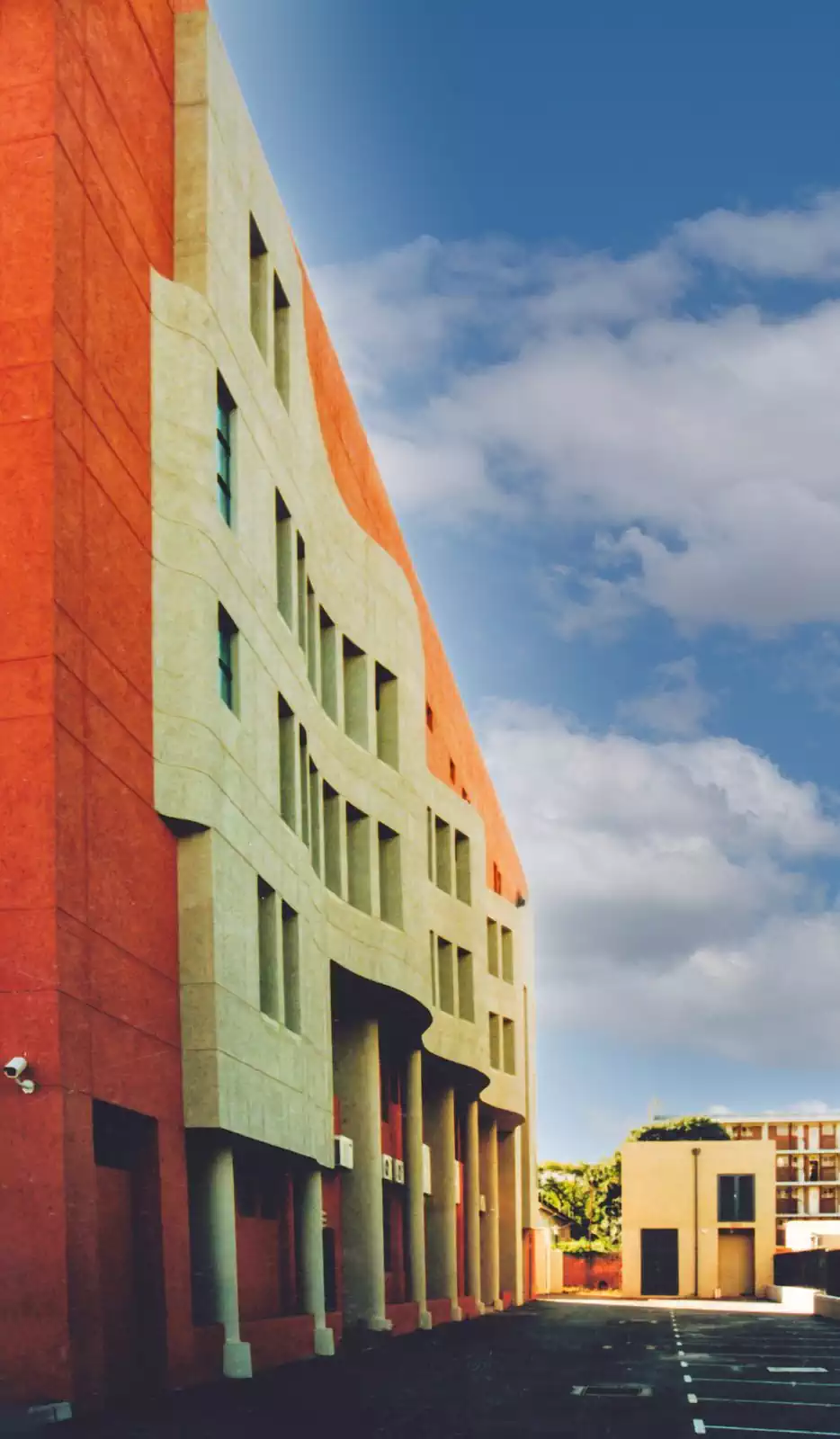 Location: Harare, Zimbabwe
Type: Medical, hospital design
Area: 4.200m2
Completion: 2005
Central medical facility
With the gradual decline of public hospitals in Harare, private corporations started investing into medical facility developments at the beginning of the 2000s. First mutual approached us as hospital design architects and tasked us to design a brand new hospital in the heart of the Avenues, in Baines Ave. With over 4000m2 it was a complex healthcare facility with a full range of services.
Hospital design
The architectural concept behind the hospital building design was to create a modern medical facility that stood out in respect to the neighbouring buildings while at the same time maximising the useable footprint and containing construction costs of the healthcare construction. This was achieved by applying an undulating plaster facade over the rigid concrete boxed frame. This design allowed the facade to appear moving and playful while the interiors were easily shaped and allowed modular subdivisions and functional flow. The plot was deeper than wide and our design proposed to place the entrance centrally on the short side with a double volume creating a feeling of luxury and space for visitors. This would lead to the coffee shop, pharmacy and lift lobby. The ground floor housed the diagnostic spaces including the MRI, CT, ultrasound, etc. This was annexed by the Trauma section that had a separate entrance for walk-in patients and ambulances. The Mezzanine housed the maternity ward together with the kitchen and canteen. The first and second floors had the wards, for a total of 35 wards and potentially more than 70 patients. The five operating theatres were designed on the top floor, together with the necessary structures such as the recovery rooms, ICUs, nurses stations, etc. The flat roof slab was dimensioned to cater for a future helipad once it became necessary.
External hospital building design
The external shell was created as a contrast of two colours as the two shapes contrasted as well. The flowing facade on top of the rigid box was highlighted in the external aesthetics as well. The rhythm of the openings punctured the flowing facade bringing order and stability to the moving wall. Recessing the openings also protected them from direct sunlight and reduced glare and internal heat gain. The ground floor entrance was also pulled back from the line of the elevation above, creating a cooler, shaded space below. The hospital remains one of the prominent healthcare buildings in Harare and has found new life through the PSMAS acquisition and renovation, bringing out the original hospital design to light. One of our newer hospital designs can be seen in Borrowdale Trauma Hospitall.