Sekgoma Memorial Hospital, healthcare design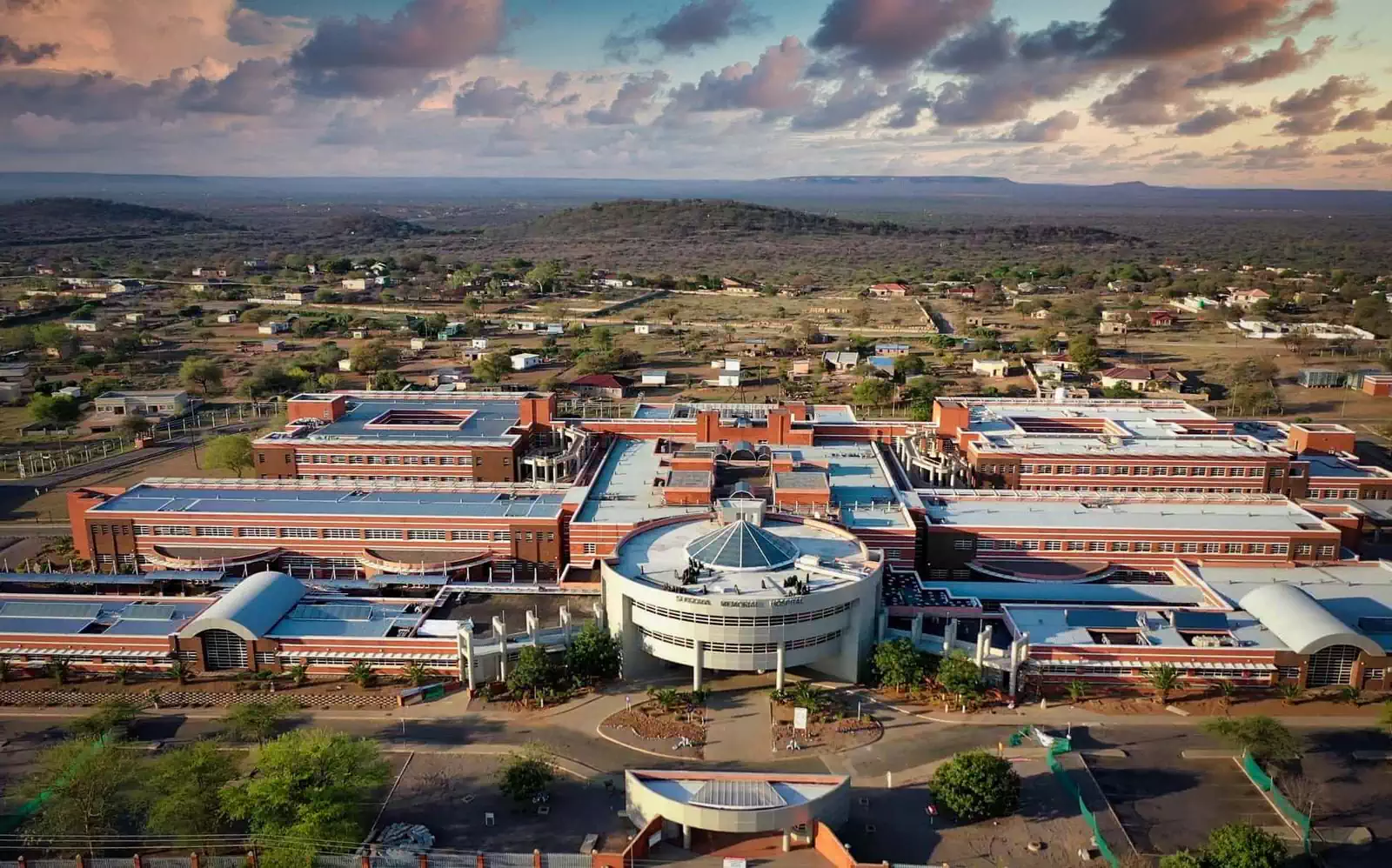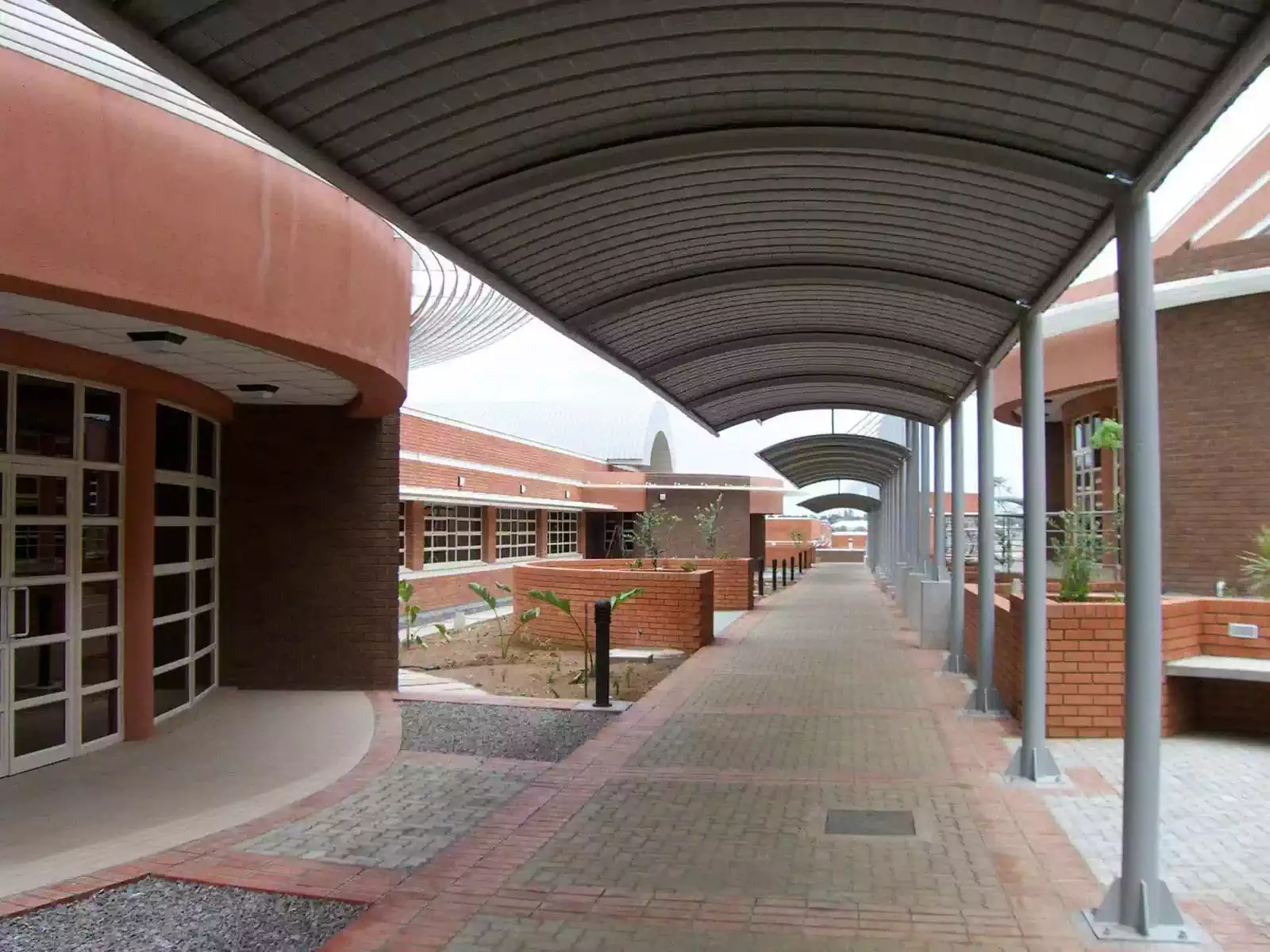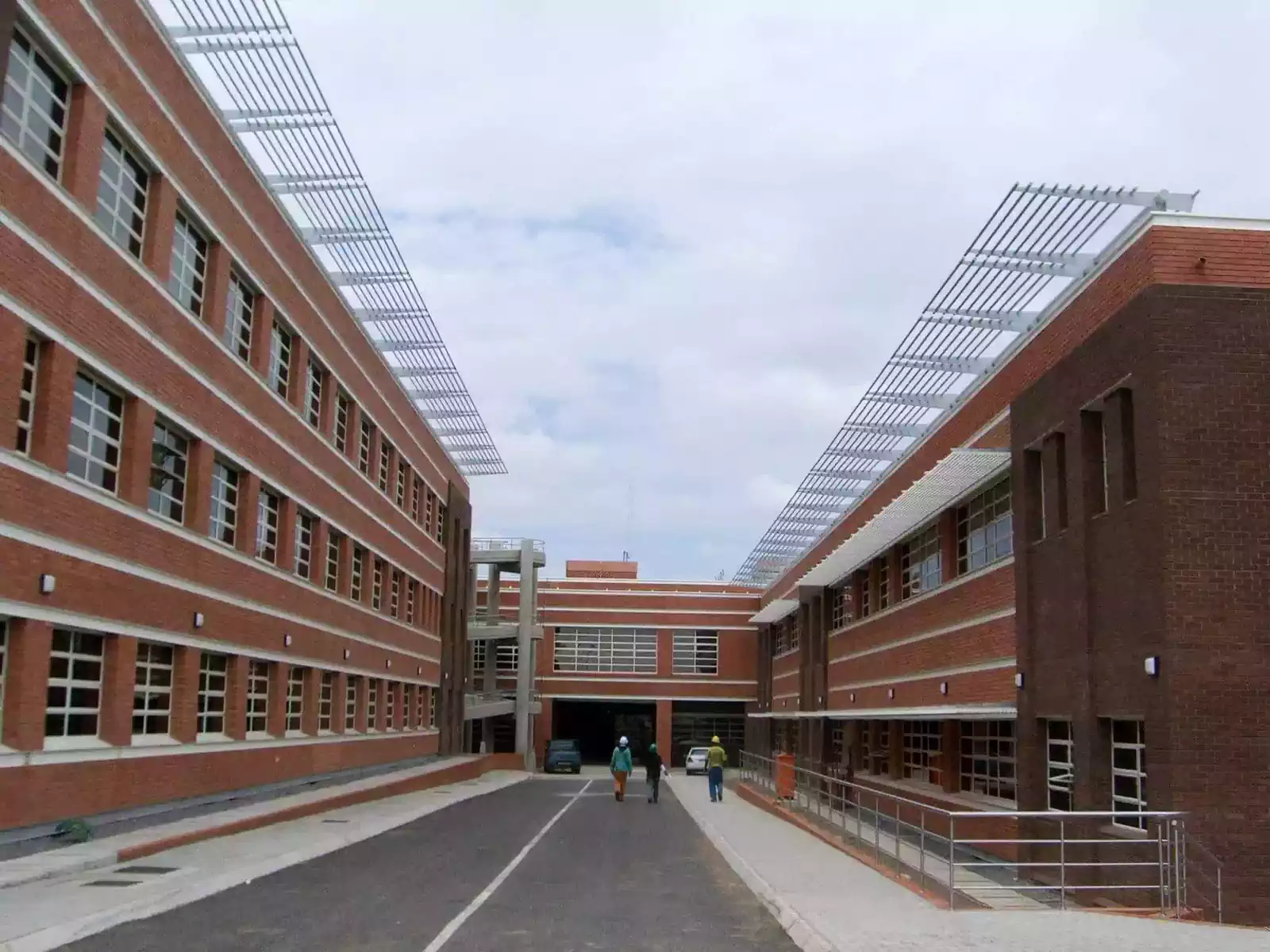 Location: Serowe, Botswana
Type: Medical design
Area: 21.300m2
Completion: 2001
Photography: Lucian Coman
Healthcare design
As part of its drive to renovate and expand medical facilities in the country, the Government of Botswana sought a healthcare architect to plan and envision the hospital. Posted in Serowe, in Central Botswana, a village of roughly 60.000 people, it is a commercial and trade hub requiring comprehensive medical structures. The healthcare design envisioned a structure of over 21.300m2 structured in a symmetrical layout in a relatively low building of not more than 3 floors.
Hospital layout
The entrance and receptions are located in the middle of the front facade with wings developing parallel to the main road. From the entrance the architecture develops inwards branching out into side wings as the different functions develop, keeping the wards close to pertinent services yet laying out the hospital into clear, delimited zones and functions. The design also factored independent accessibility to the various wings and external views from the wards and internal spaces.
Green and sustainable design
The internal spaces were protected from the beating south African sun through the use of brise-soleils and large overhangs on all windows reducing direct sunlight penetration and the associated heat gain. As part of the passive energy design, large volume spaces also helped channel the internal hot air upwards and out of the building, . Twenty years down the line, the healthcare architecture still looks like it did the first day as a testament to the architectural design done. A similar smaller project is Borrowdale Trauma Hospital.