Contemporary tree house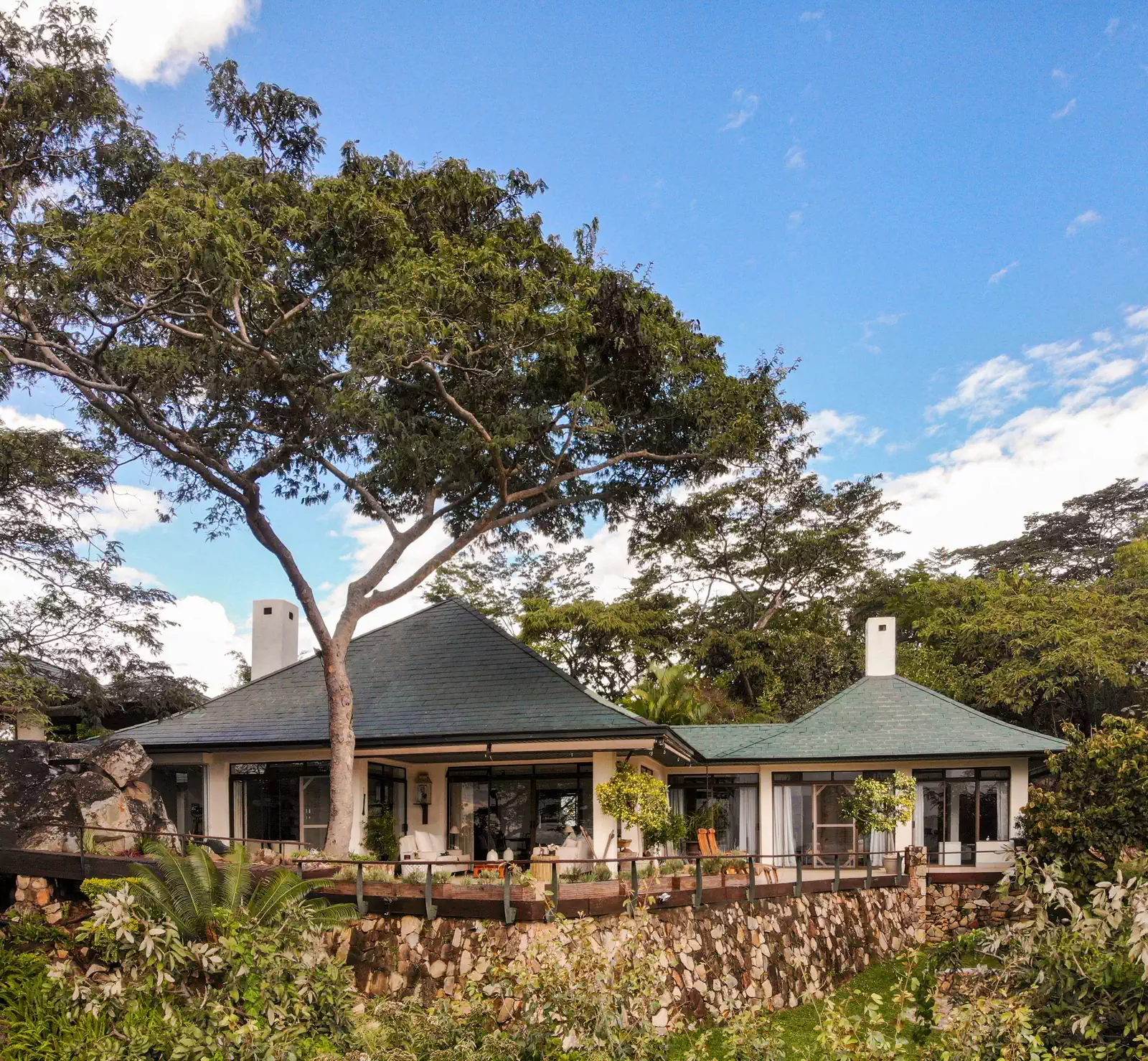 Location: Thetford, Zimbabwe
Type: Residential, house
Area: 350m2
Completion: 2003
Hilltop architecture
Perched on top of a hill, above the clouds, in an amazing location, lies the plotthat houses the Thetford Treehouse. It was carefully placed there by Pantic architects to enjoy a spectacular view of the Mazowe dam and the hills and valleys surrounding it. All the rooms look out onto this amazing view while having separations and nooks to guarantee their privacy.
Boulders inside and out
The presence and influence of nature are overwhelming. The house sits on huge boulders and they were integrated into the home, even using them as natural walls to the outside, thus creating a seamless transition from the outside to the inside. Rough,  strong, natural elements enter the house and create a clear contrast with the soft furnishing of the furniture and carpets. In some points, the rocks are emphasized by glass windows being framed by the rock. Inside and outside are one, and nature is everywhere.
Treehouse among canopies
As the terrain drops from the hilltop, the canopies of the Msasa trees shade the house and walkways in front of it, creating a surreal feeling of walking among the branches. The house design carefully took the branches and trees into consideration to weave and intermingle with the vegetation in synergy. The walkways lead into perches among the branches with a stunning view of the surrounding landscape. The large covered verandas provide an exterior sheltered place from the harsh Zimbabwean sun and rain to enjoy nature and the amazing views.
Architectural layout
The internal flow was meticulously studied separating the day and night zones subtly so that they have their own wings while being attached at the same time. Thus the public areas are separated from the intimate bedroom zones. In the same vein, the kitchen and service areas are annexed to the day areas, but having a separate entrance and passages are at the same time, independent. Mimicking the cool earthy notes of the boulders and trees, the house also assumes the same mood through the use of beiges, greens, and browns as its guiding colours.
The traditional Zimbabwean style was refined and upgraded through its integration of stones, wood, and local materials to form a sustainable green design gently inserted into nature without altering or changing it.