Balmoral town homes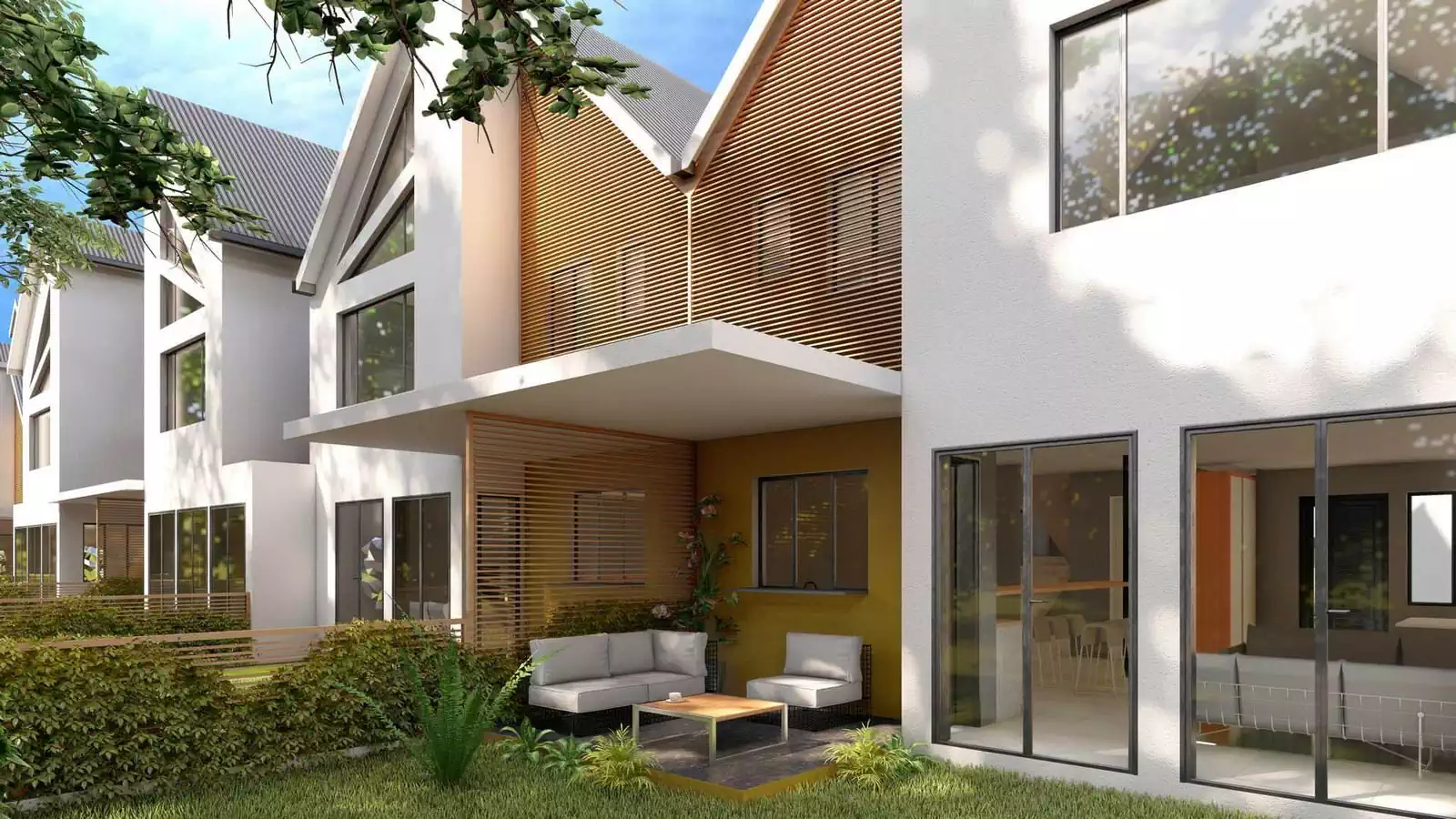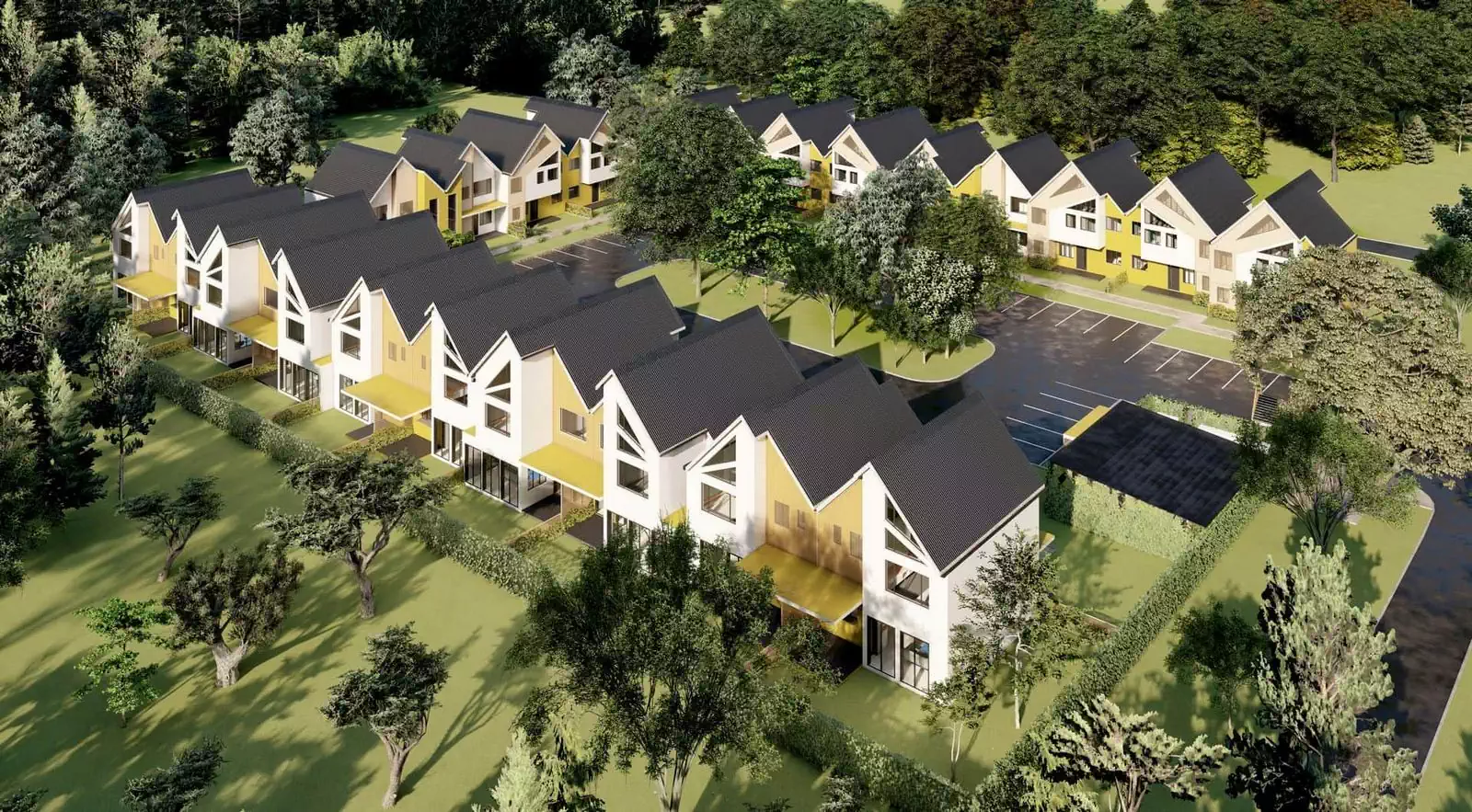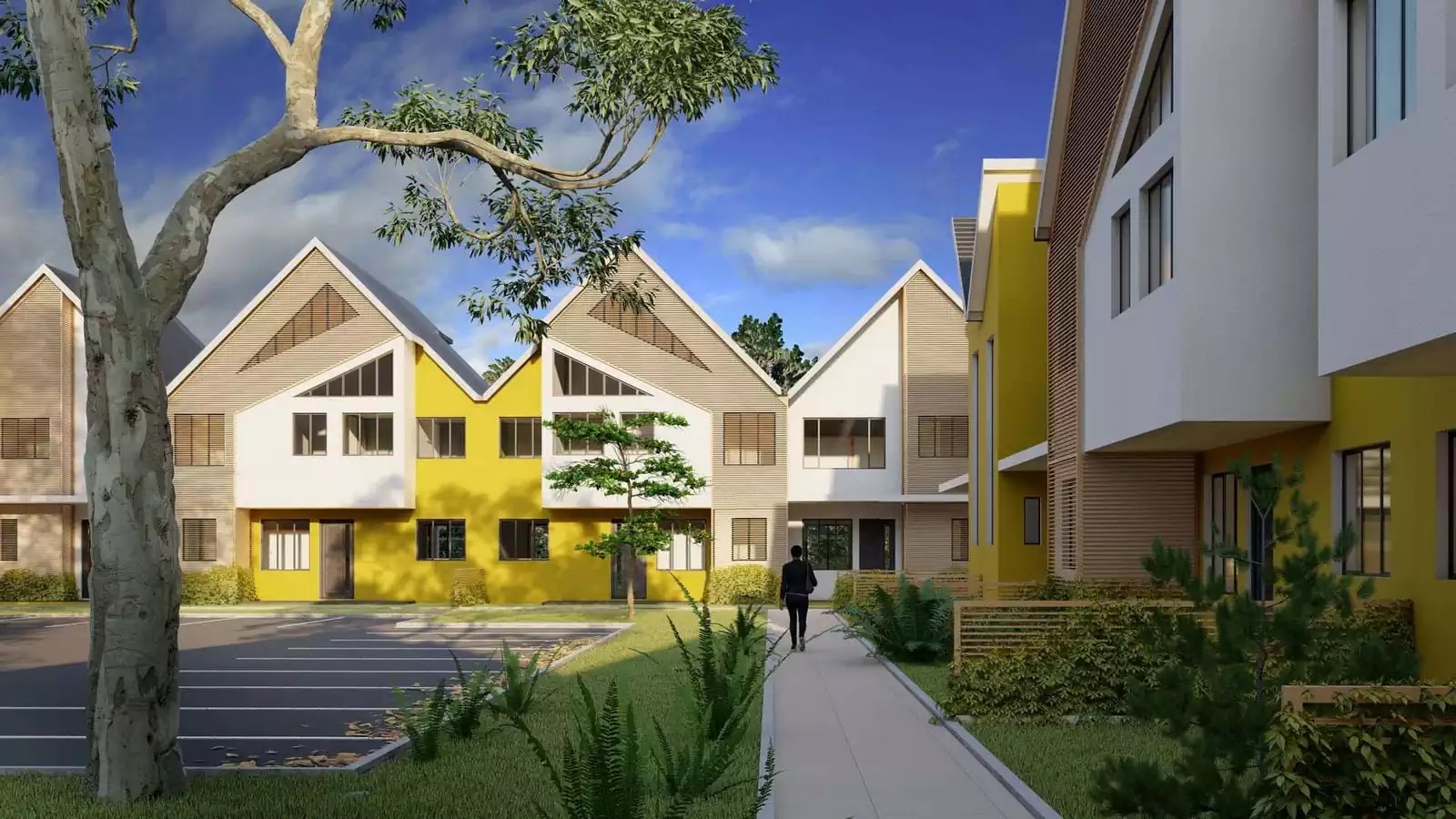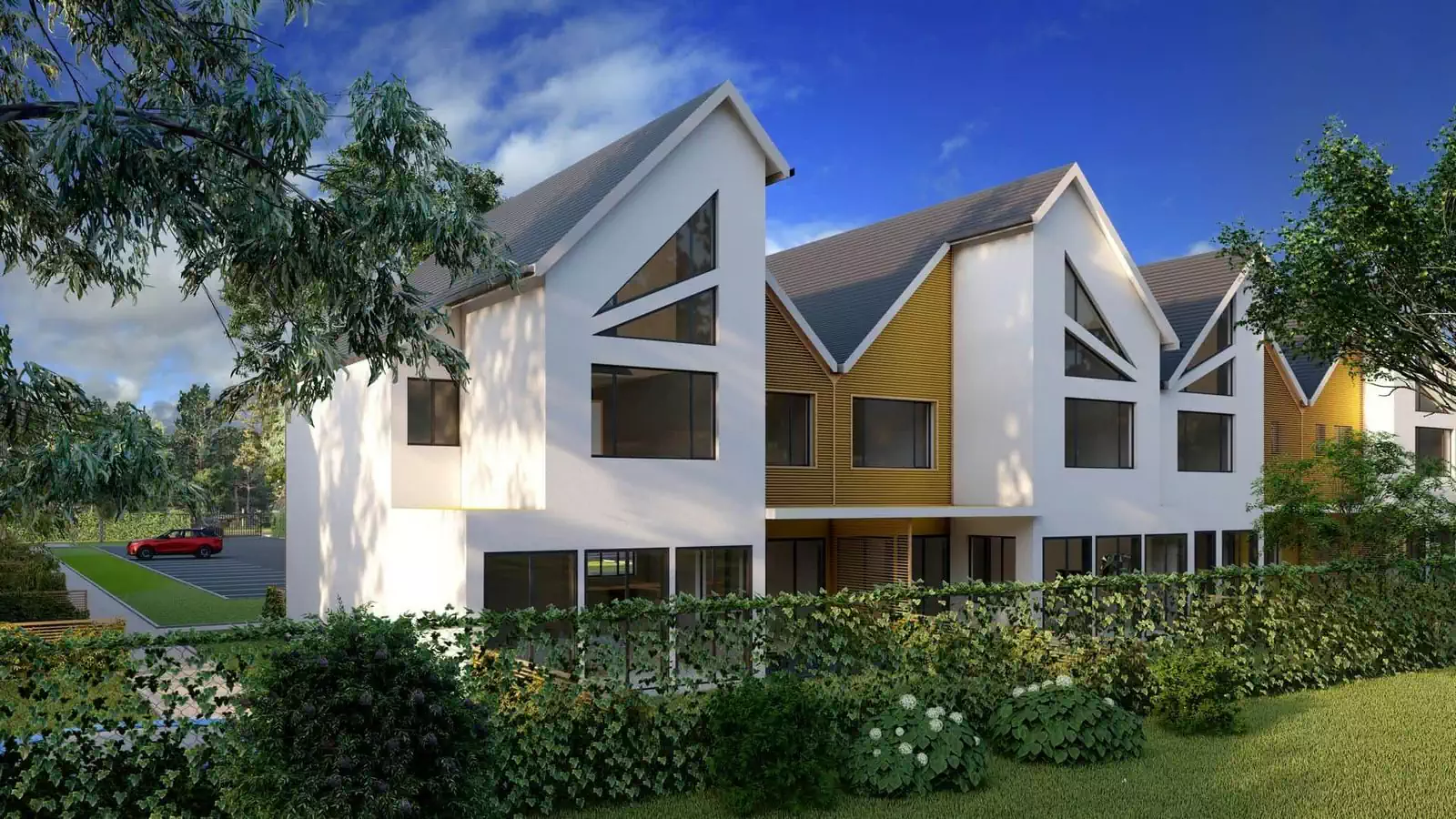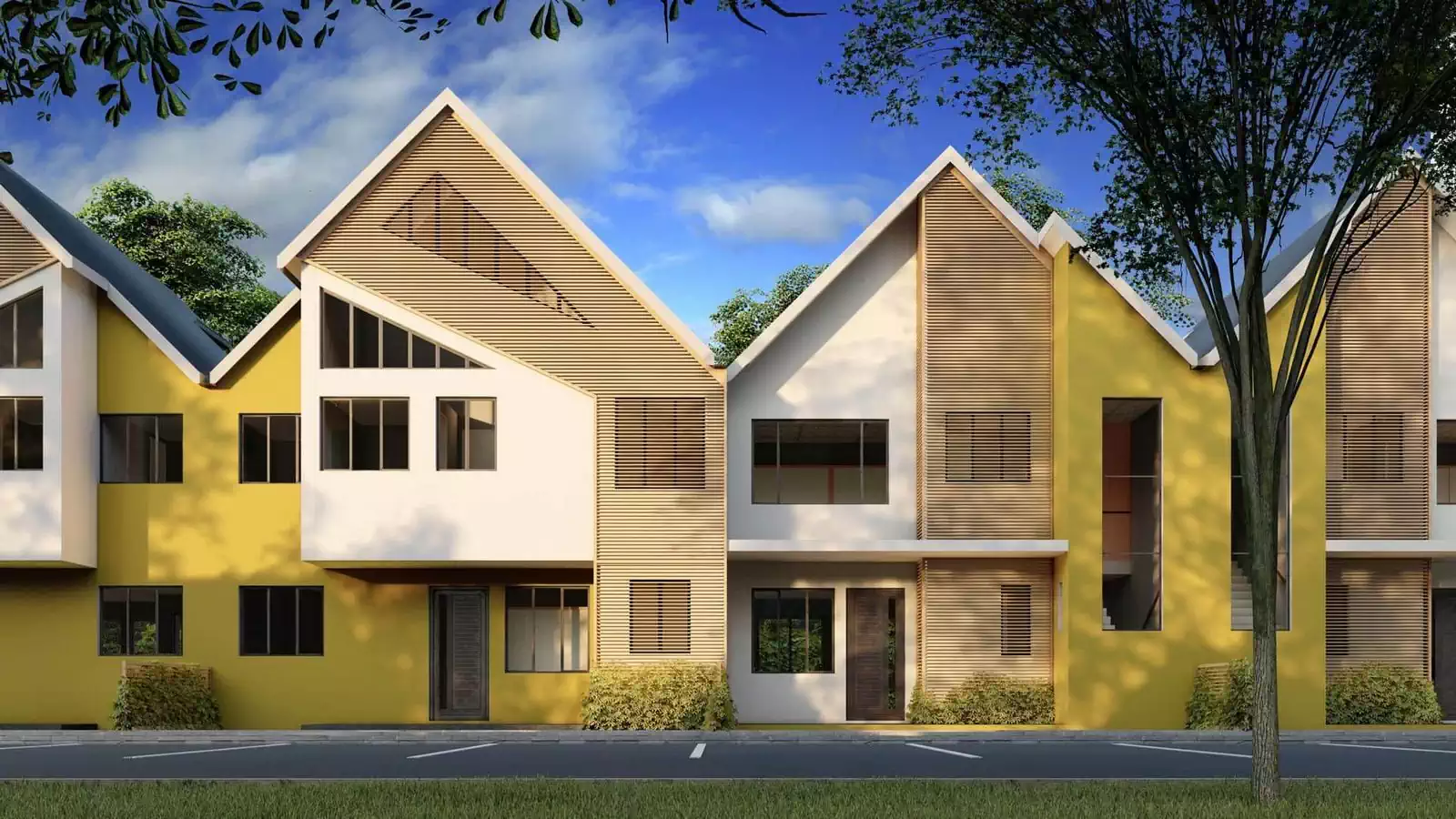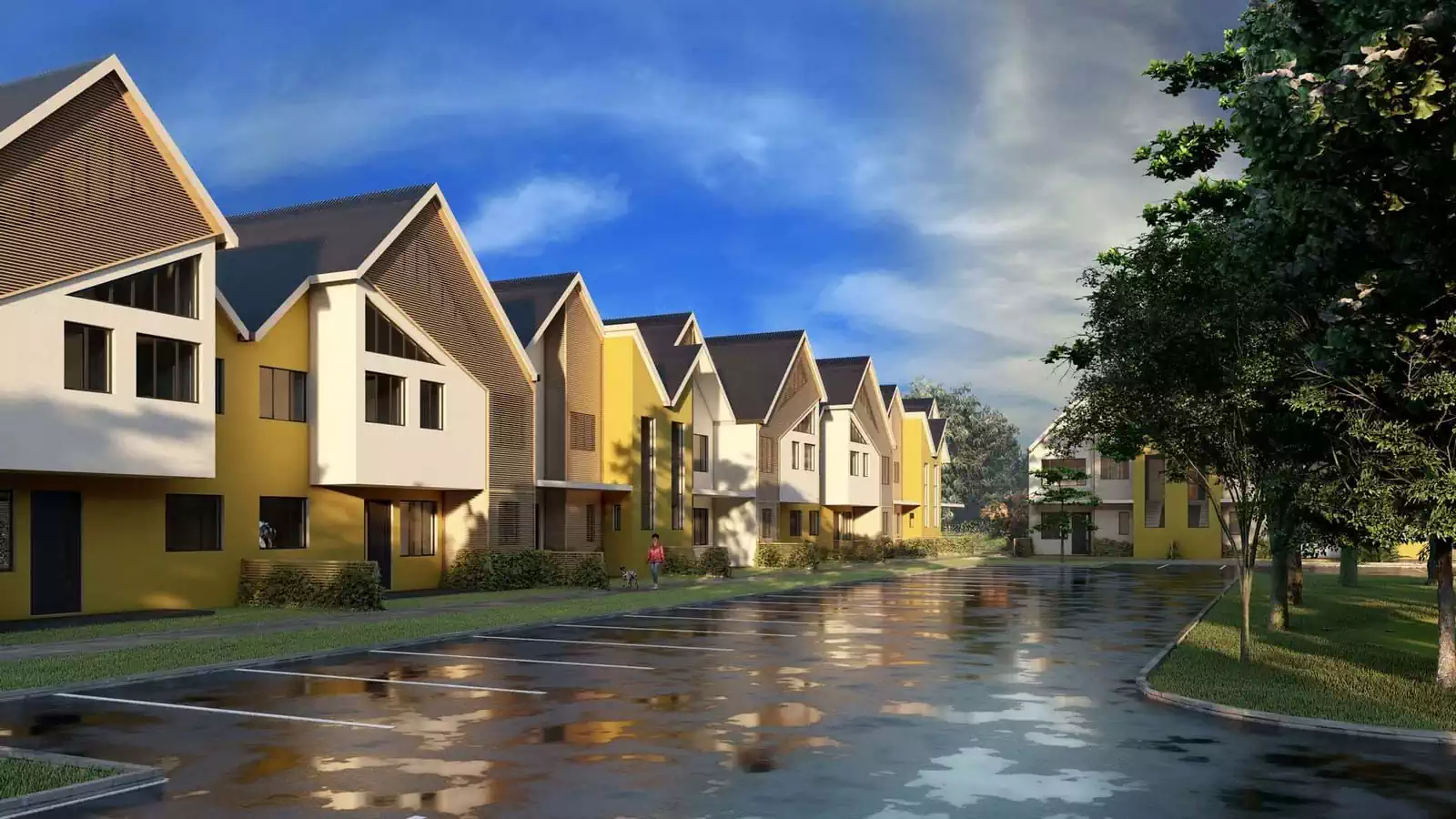 Location: Harare, Zimbabwe
Type: residential, townhomes
Area: 3.600m2
Completion: 2021
Set in the heart of a prime residential area in Harare, Zimbabwe, Pantic Architects were tasked to design a complex of 20 townhomes. The brief called for 2 and 3 bedroom houses, developing on two floors, due to the size of the plot. Parking had to be provided for as well, in the vicinity of the individual entrances, and provision to be made for the housing of water tanks, a playground, a guardhouse, etc.
Masterplan concept
The architectural design concept revolved around providing all the units with a private back garden, while achieving the requested densities, and at the same time, keeping as much of the existing on-site vegetation. The masterplan envisaged an O shaped parking area surrounding a densely packed clump of trees and bushes. This small 'park' would break the large parking area, provide stunning views for all the homes looking onto the central paved area, enriching the whole housing complex. Instead of there being a central road with parking on both sides, now there was a lush green area that would look stunning, and would also afford privacy to the occupants on opposing sides of the parking. In addition, all the parking spots would be separated from the houses by a greenbelt of lawns and small planters that would immerse the units in a more natural environment instead of being surrounded by hard, cold roads.
Home design
The individual town house designs envisaged downstairs day areas comprising of: living room, dining and kitchen in an open plan facing out to the shaded, intimate veranda and private garden. The configuration on the first floor was either two or three bedrooms with en-suite bathrooms, creating a clear separation between the day and night area for visual, acoustic and psychological reasons. The external design of the units differed between the 3 and 2 bedroom units, breaking up the repetition of identical houses that typically plagues such developments. The chosen architectural style was modern with wooden elements that complement the strong modern lines and provide shading to the internal areas.
As a form of passive energy control, corridors for cross ventilation were optimised and adequate buffer in the roof area as a thermal break from the external heat. The wooden brise-soleils also provided shading from the direct sun in the summer heat. Large openings were implemented in all rooms for daylight and natural ventilation. The architectural design is a fun twist on the Harare residential market and the modern townhomes were great fun to work on!