Modern townhouses in Zimbabwe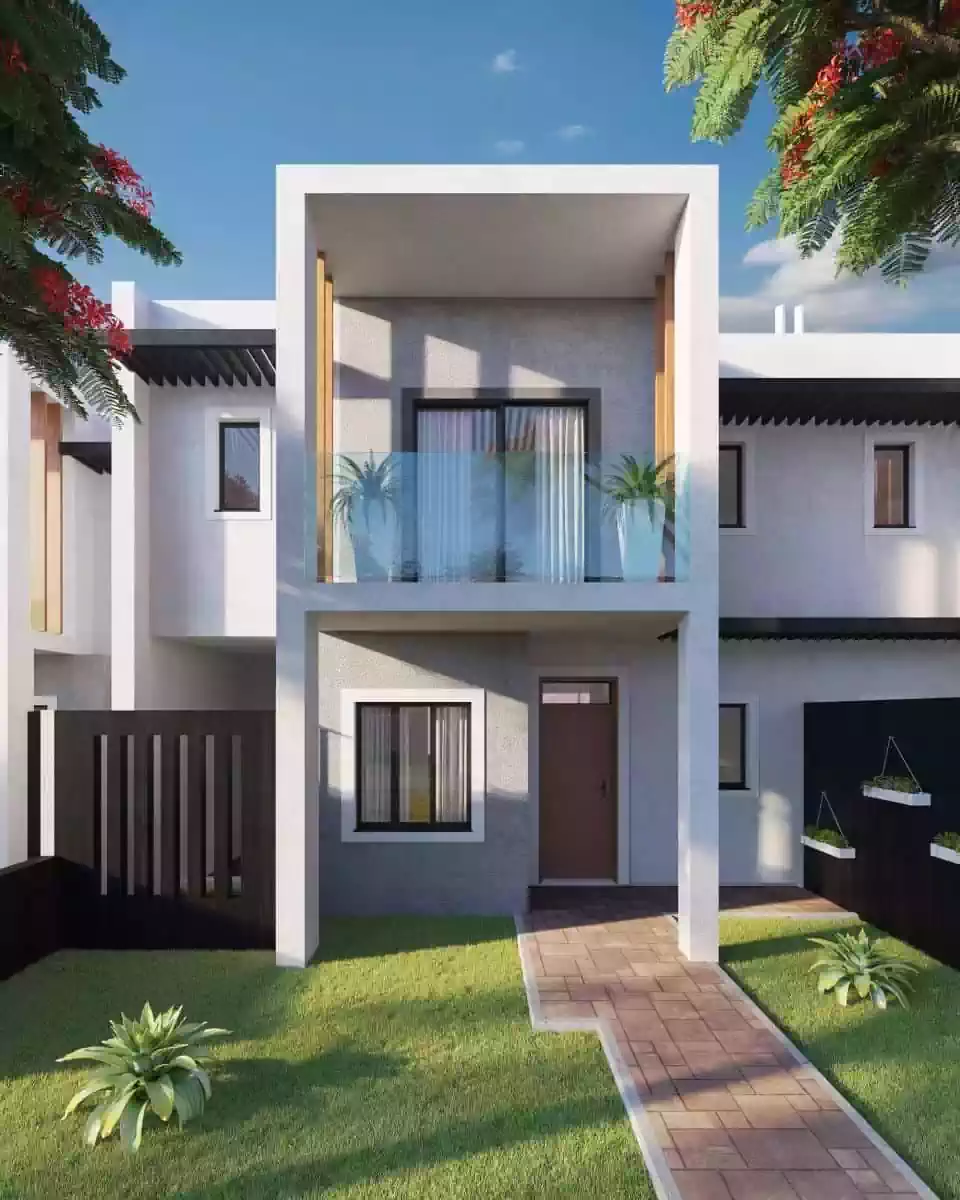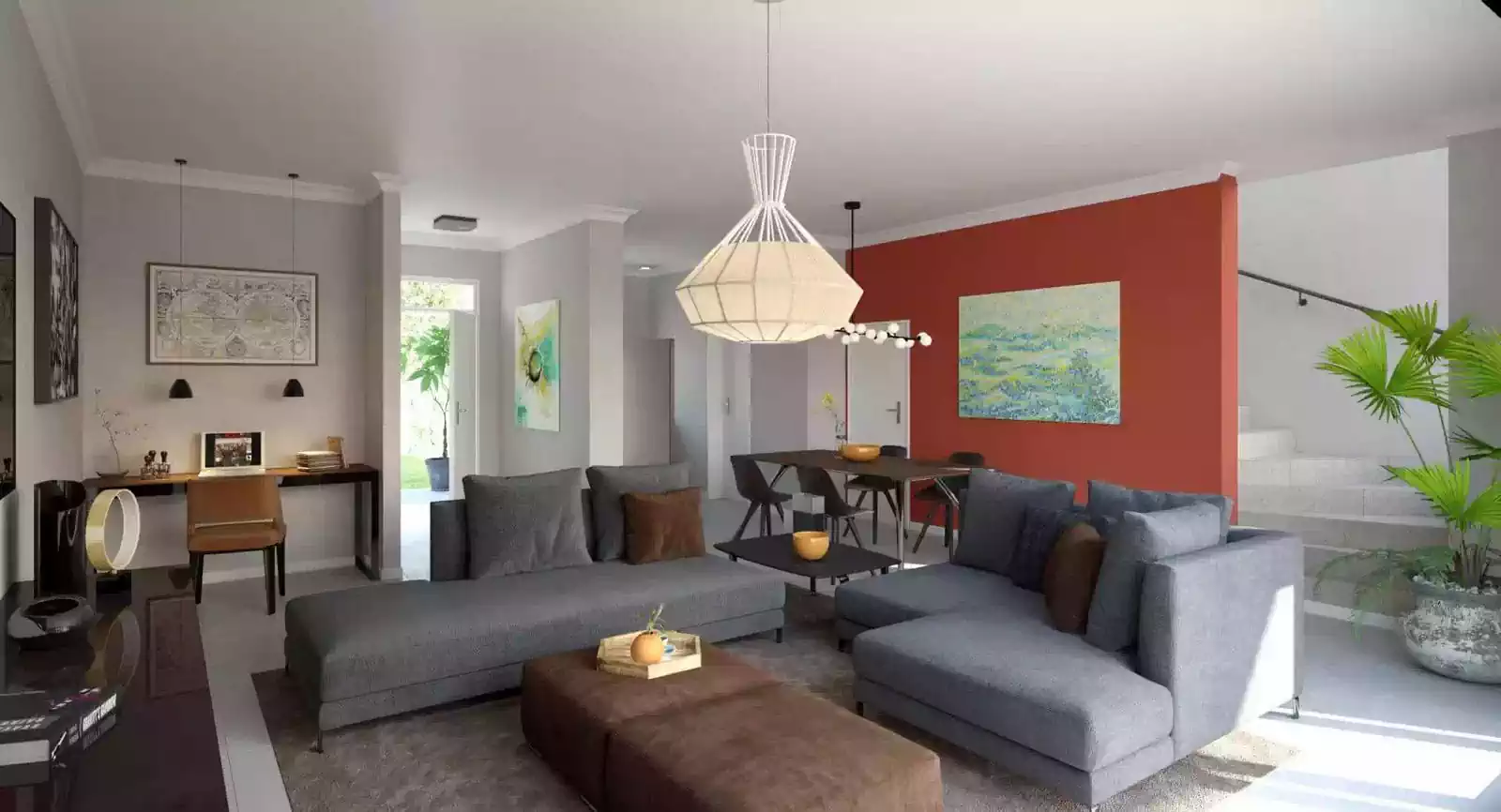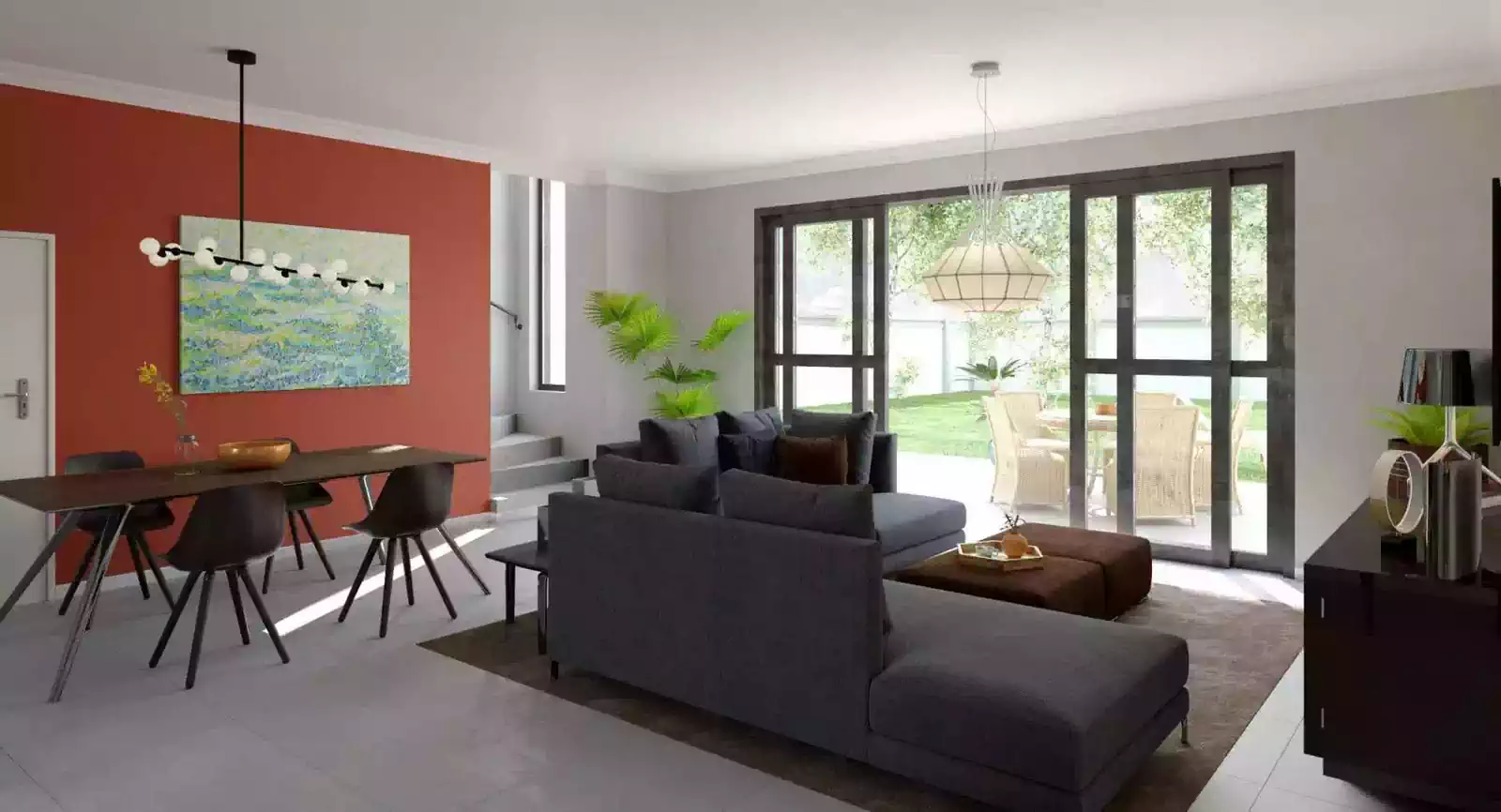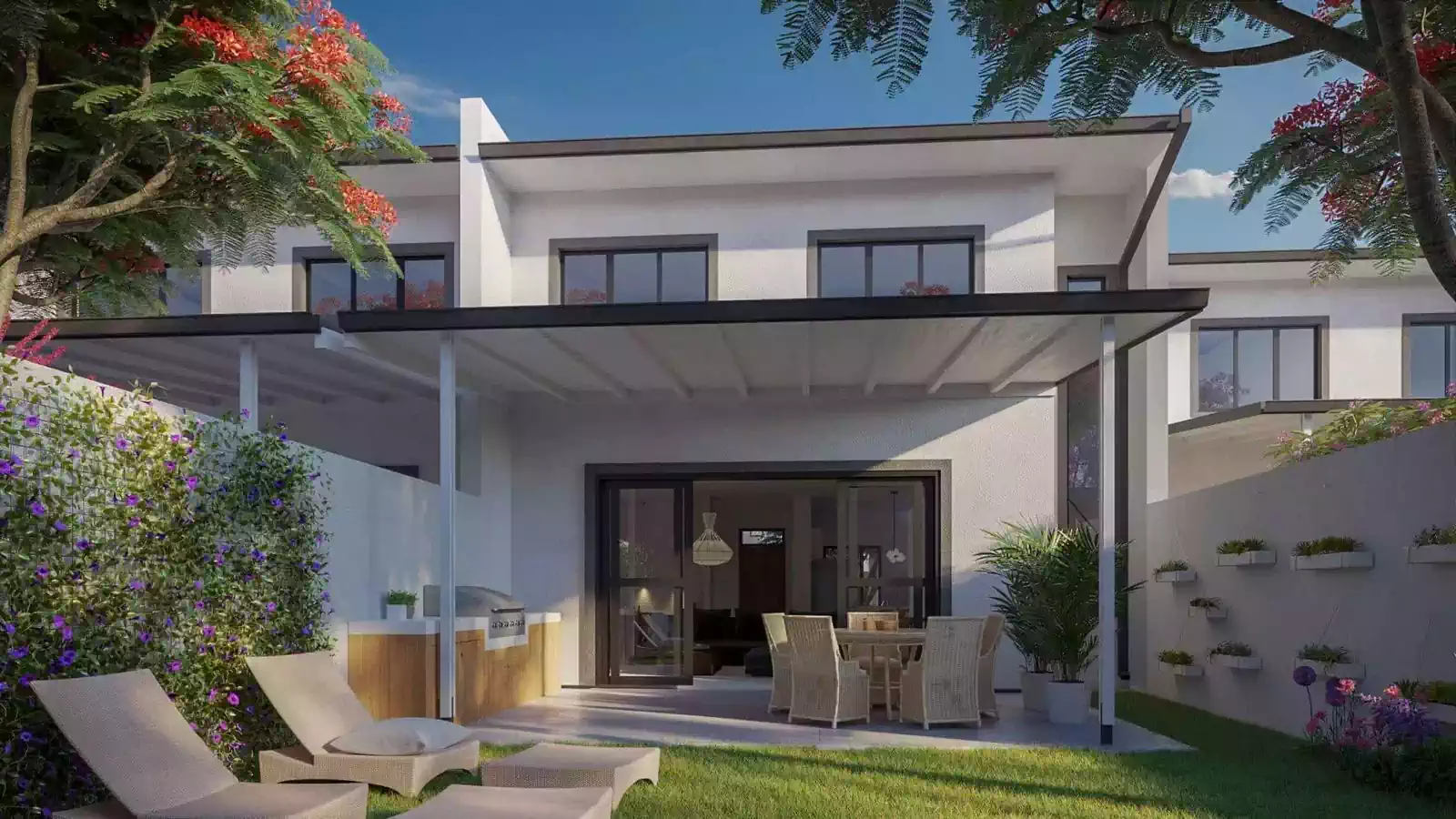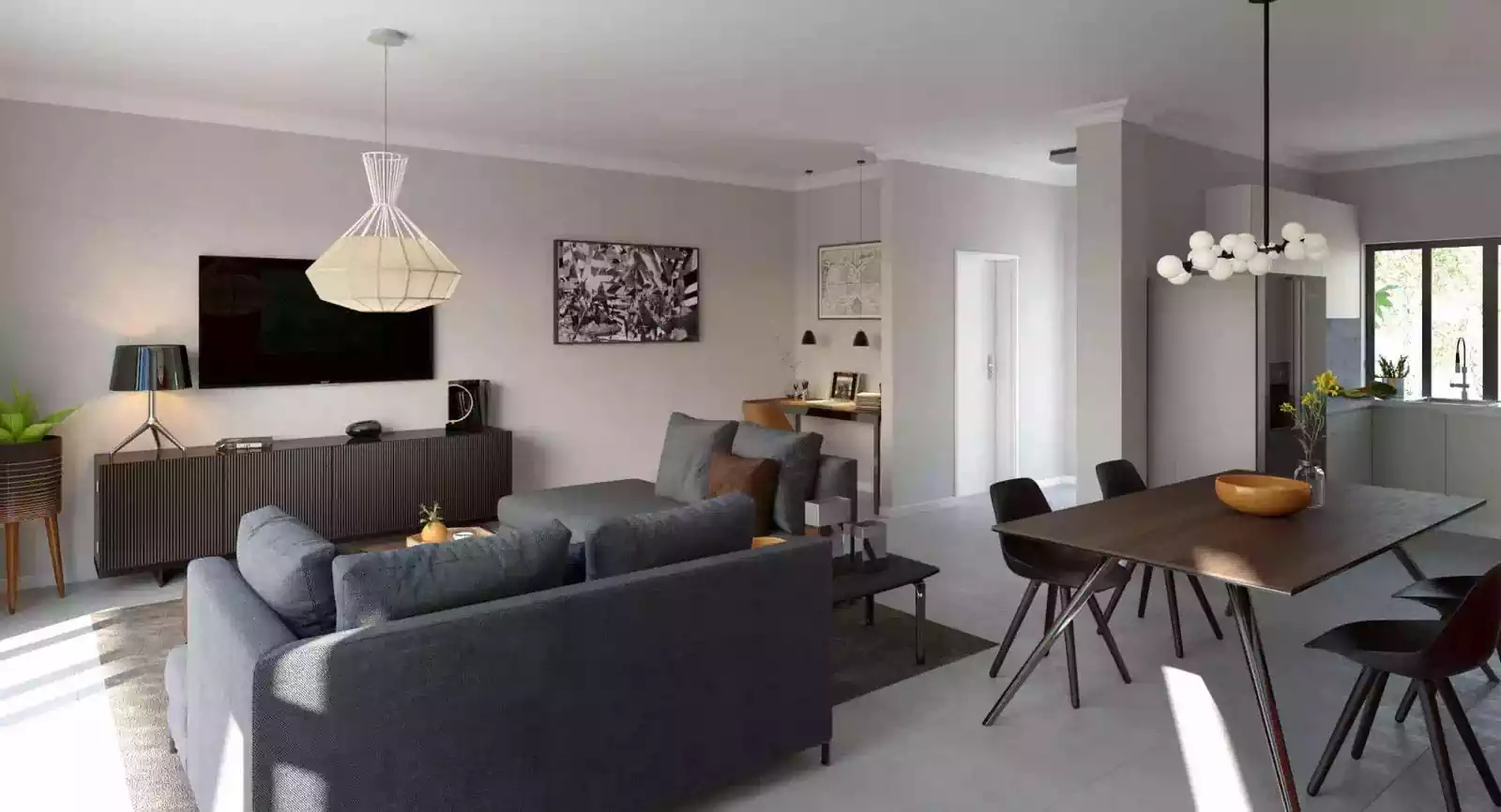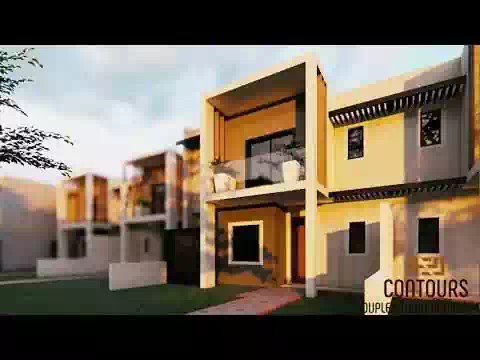 Location: Victoria Falls, Zimbabwe
Type: Residential, townhouses
Area: 2800m2
Completion: 2022
Set in Victoria Falls in Zimbabwe, Pantic Architects designed a multi cluster residential complex that would include one area dedicated to luxury modern townhomes. The brief called for double story town house flats, each with an independent entrance and back garden.
Masterplan Concept
Our architectural design concept was rooted in achieving sustainable buildings practices while adapting the architectural design to the location and specific hot climate and lifestyle of Victoria Falls. The masterplan design developed around the concept of having a central parking area, with walkways immersed in lush vegetation leading to the individual units. This allowed all garden flats to be surrounded by greenery and have great views on both sides. In these close quarters, privacy was also of paramount importance, and significant attention was paid to making sure that all occupants had the utmost isolation and seclusion.
Town house design
The actual town house design envisages living areas downstairs, with the kitchen, dining and living rooms all connected and mostly open plan facing outwards onto the shaded veranda and private garden. The first floor rooms are all bedrooms and bathrooms creating a peaceful night area. The master bedroom also has a balcony with greenery providing a visual and thermal filter to the outside and enriching the internal space.
Consideration was given to cooling through cross ventilation, adequate thermal insulation in the roof and shading of windows from direct sunlight. All rooms have large openings for light and ventilation, and special attention was given to various modalities of window opening for day and night use. The modern architectural design proposed should bring new concepts and elements to the local architectural selection and will be welcome homes for the new owners.