Contemporary cluster home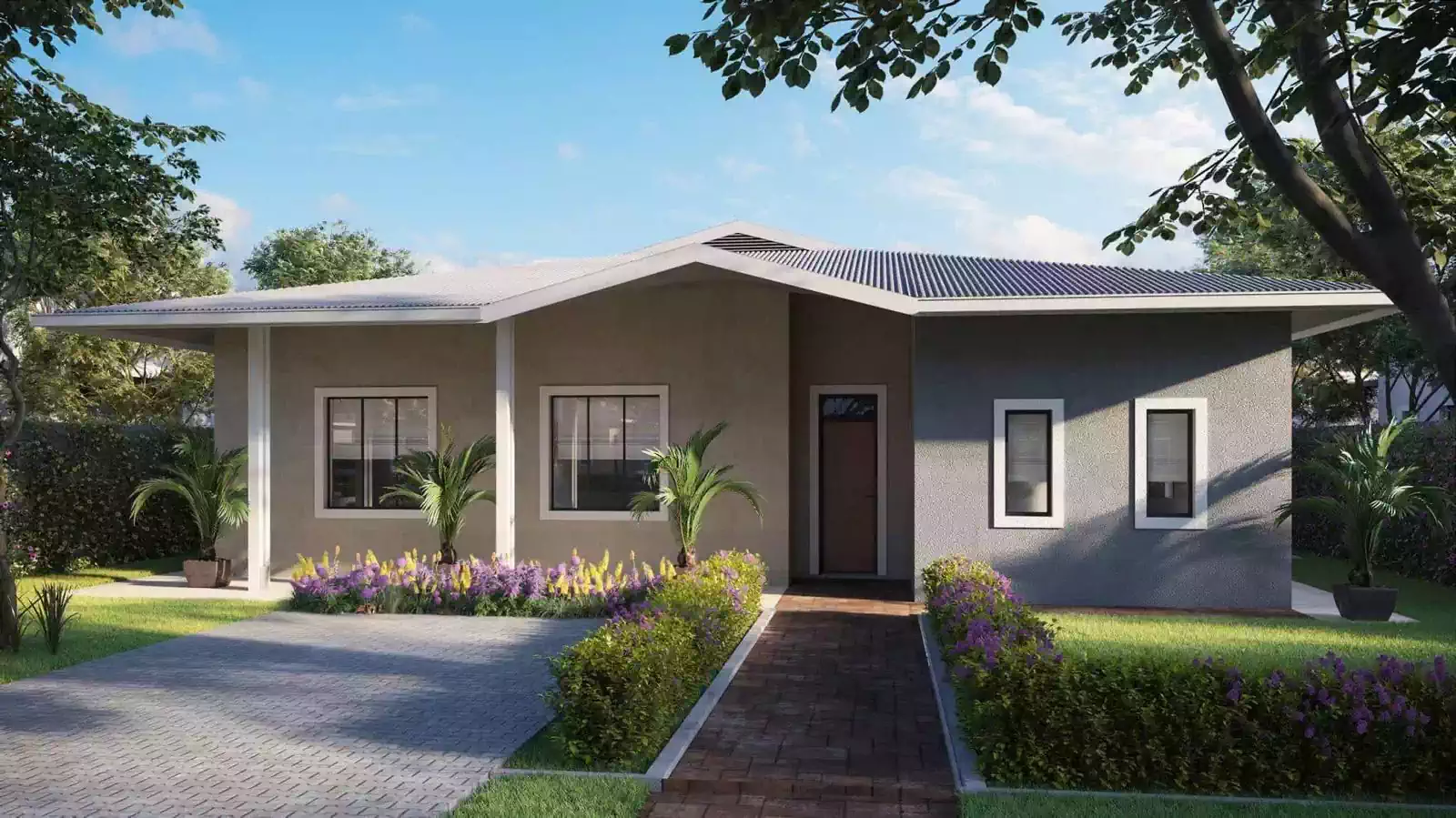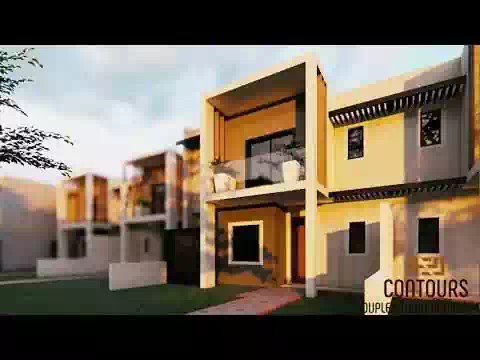 Location: Victoria Falls, Zimbabwe
Type: Residential, cluster home
Area: 350m2
Completion: 2020
Situated in the core of the travel region of Zimbabwe, Victoria Falls town is undergoing rapid development. The real estate market is developing quickly and Victoria Falls Estate is the largest and most recent residential cluster development. Pantic Architects was entrusted to design four distinct private clusters each with different house types and styles.
Nearly two hectares were allocated to the Narina cluster with twenty detached houses on roughly 1000m2 plots each. Amidst the lush vegetation parking spaces have been placed for owners as well as additional parking spaces for guests. Two large parks have been created for the exclusive use of the residents. Great attention was paid to the placement of plots within the complex to maximize individual privacy by using secluded walls, moving the house in relation to the inner street and positioning the windows of each house. The guarded complex offers all occupants a safe and monitored area as well as all the necessary amenities such as water tanks, waste collection, staff areas and more.
Contemporary cluster villa style design
A Contemporary Zimbabwean architectural style graces these houses. Large overhangs, plastered window surrounds, generous covered verandas and optimal shading throughout. The interior is set around a large open living area with dining area and kitchen. An external scullery complements the kitchen and the guest toilet is close to the entrance. The living area extends to a large covered terrace, which effectively doubles the usable space. The outdoor veranda has a brai area and overlooks the inner garden, but is hidden from public view. The sleeping areas are separated from the living room, allowing for several activities at the same time. All bedrooms face the garden or the street, so there is no view of the neighbours, safeguarding everyone's privacy..
The orientation and position of the houses and roofs have been carefully studied in relation to the intense sun in Victoria Falls. The interior height has been increased, as has natural ventilation of the roof space to provide a cooler environment for the occupants. All existing vegetation on the site was mapped and every effort was made to maintain the existing tree population and add new saplings. In the cluster complex, two large gardens with native trees and shrubs have been created for the exclusive use of the residents. These will positively affect the health and wellbeing of the occupants as well as providing stunning scenery.
Mixing two house types within the cluster development has enabled us to break the monotony and repetition of similar developments and provided a more pleasant environment for all involved..