VF Estate Clustered houses development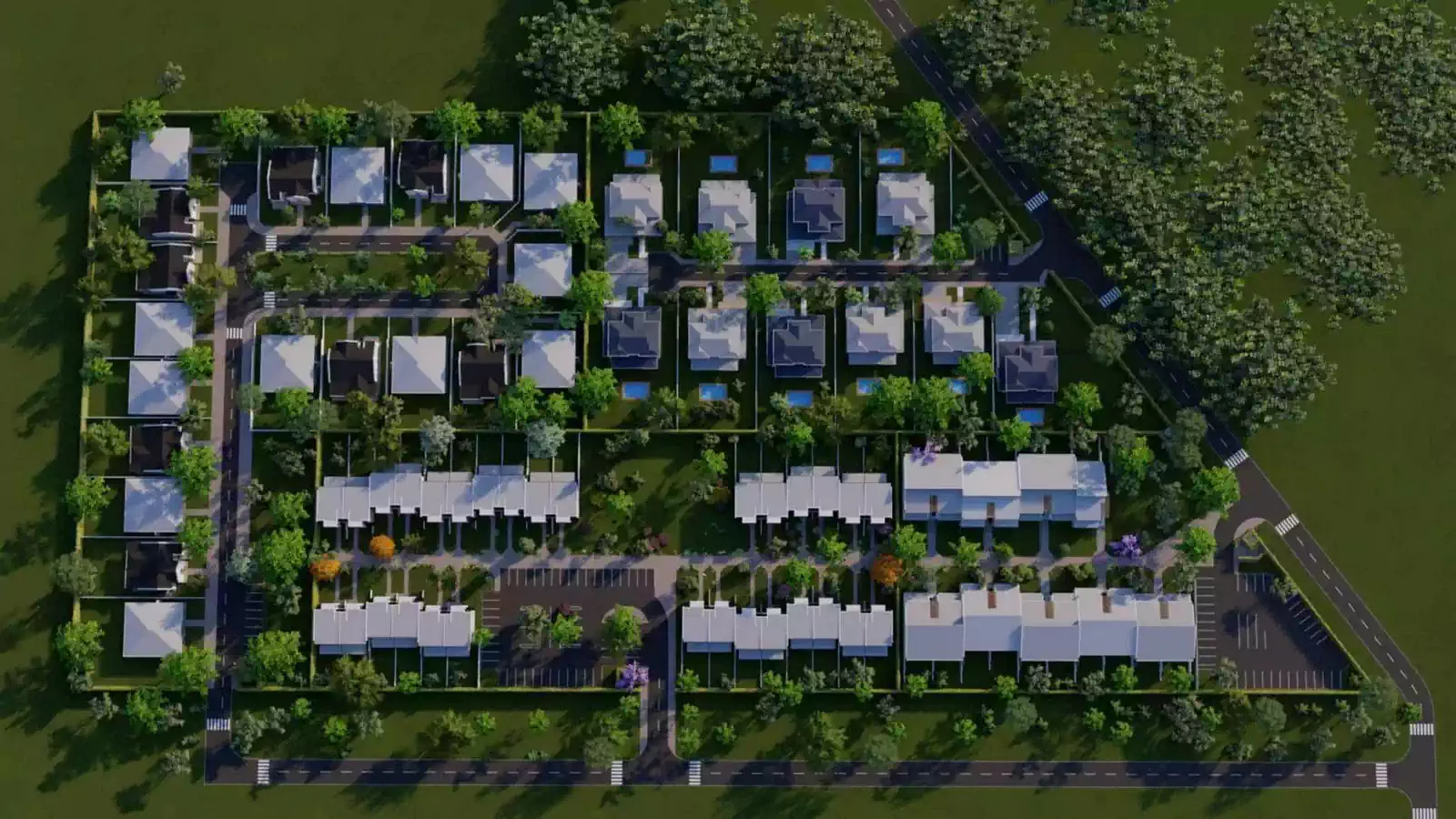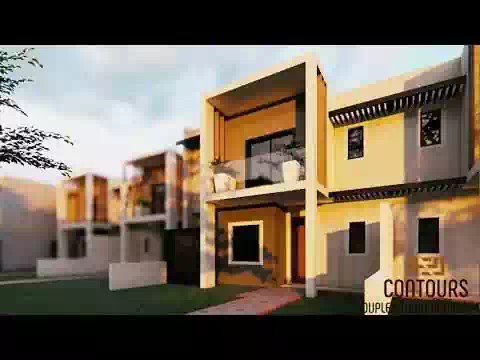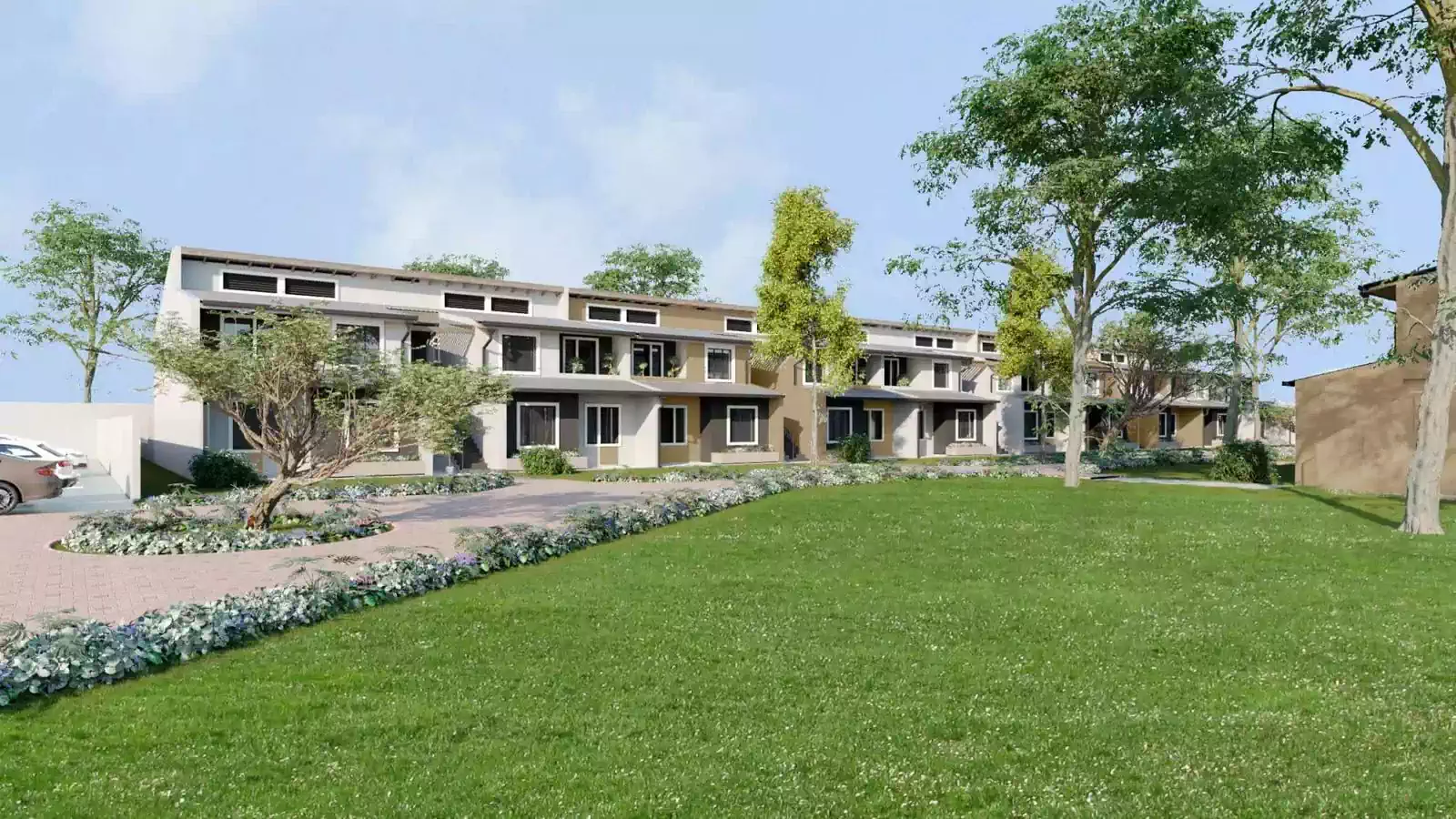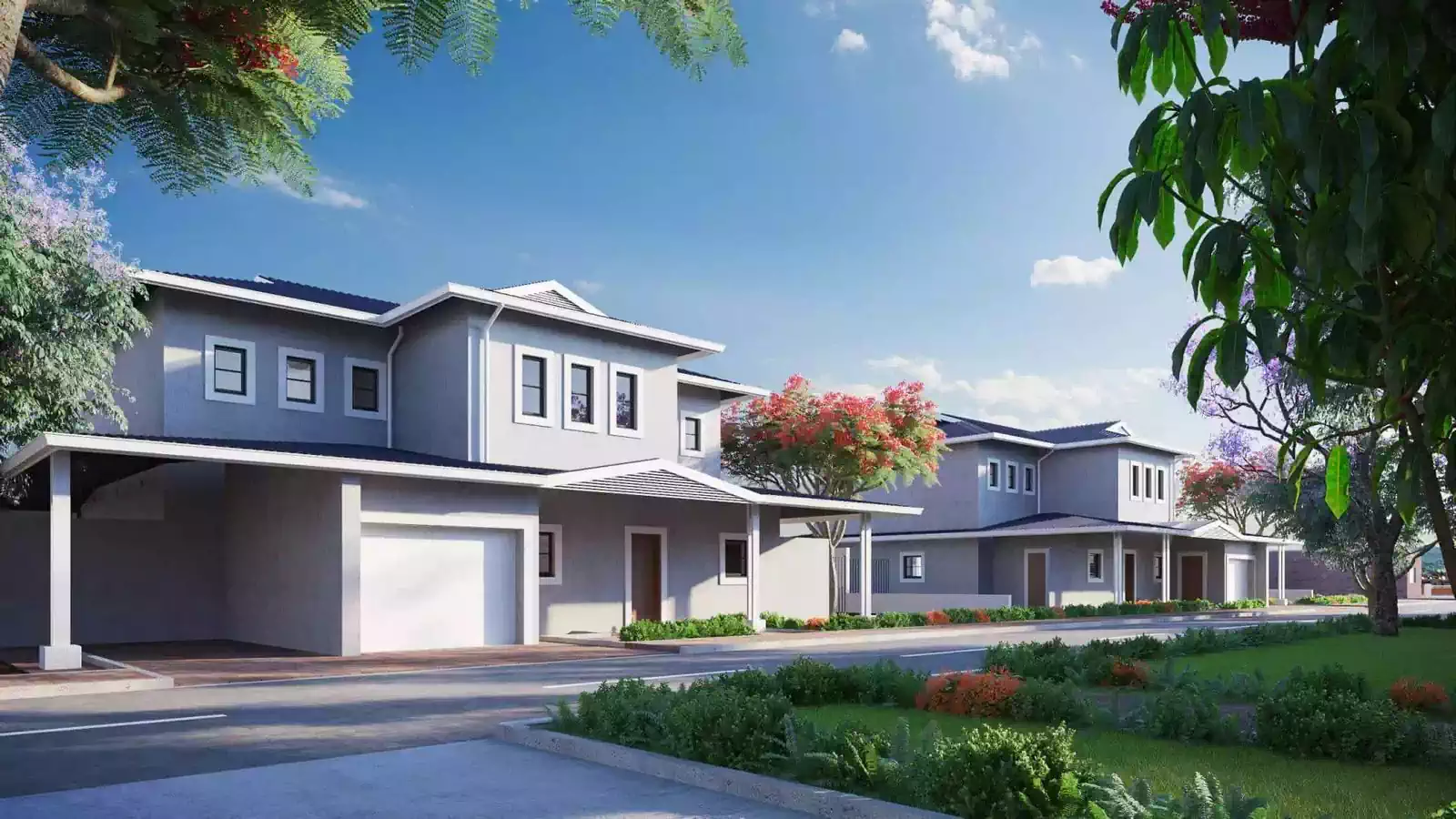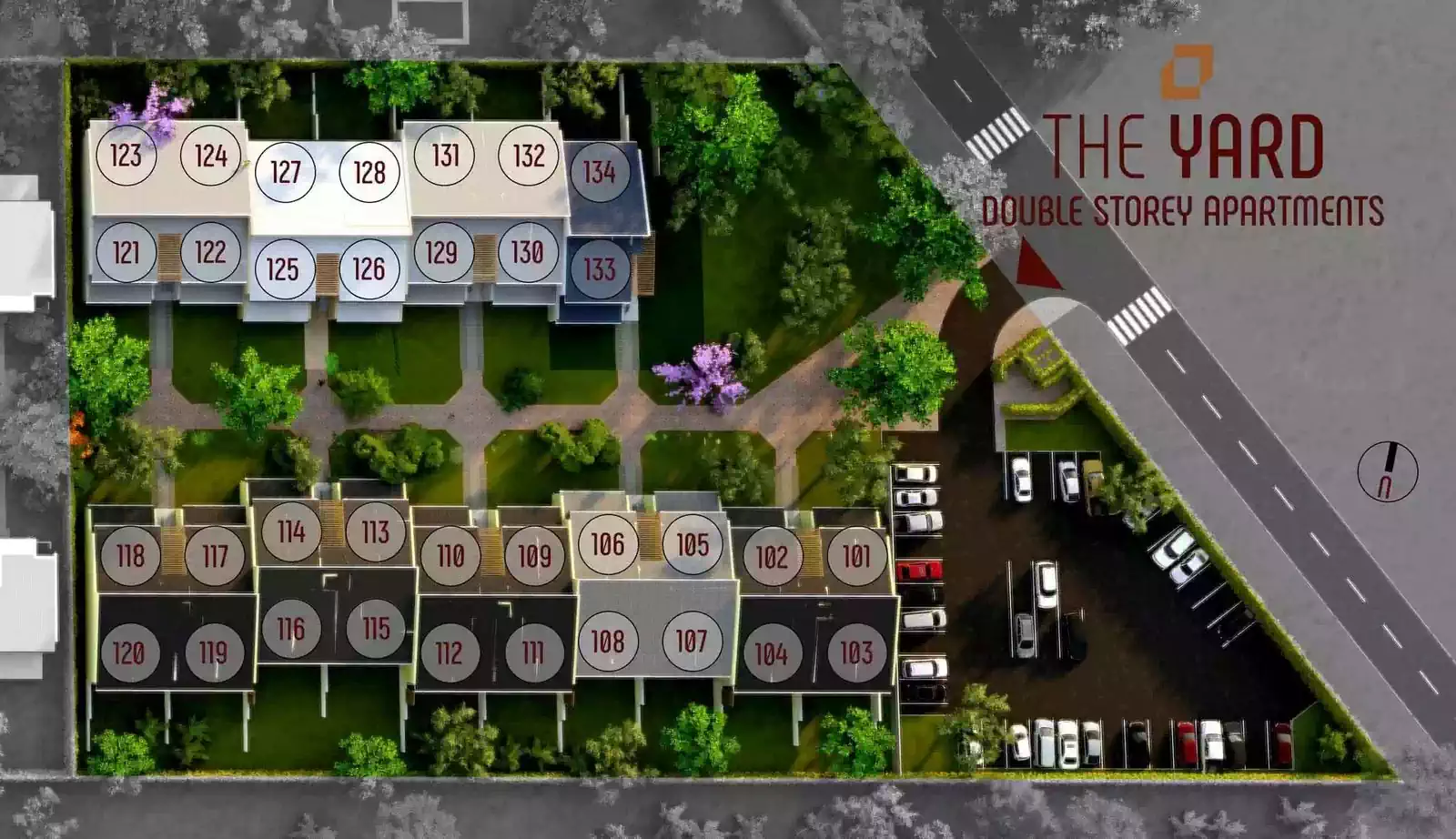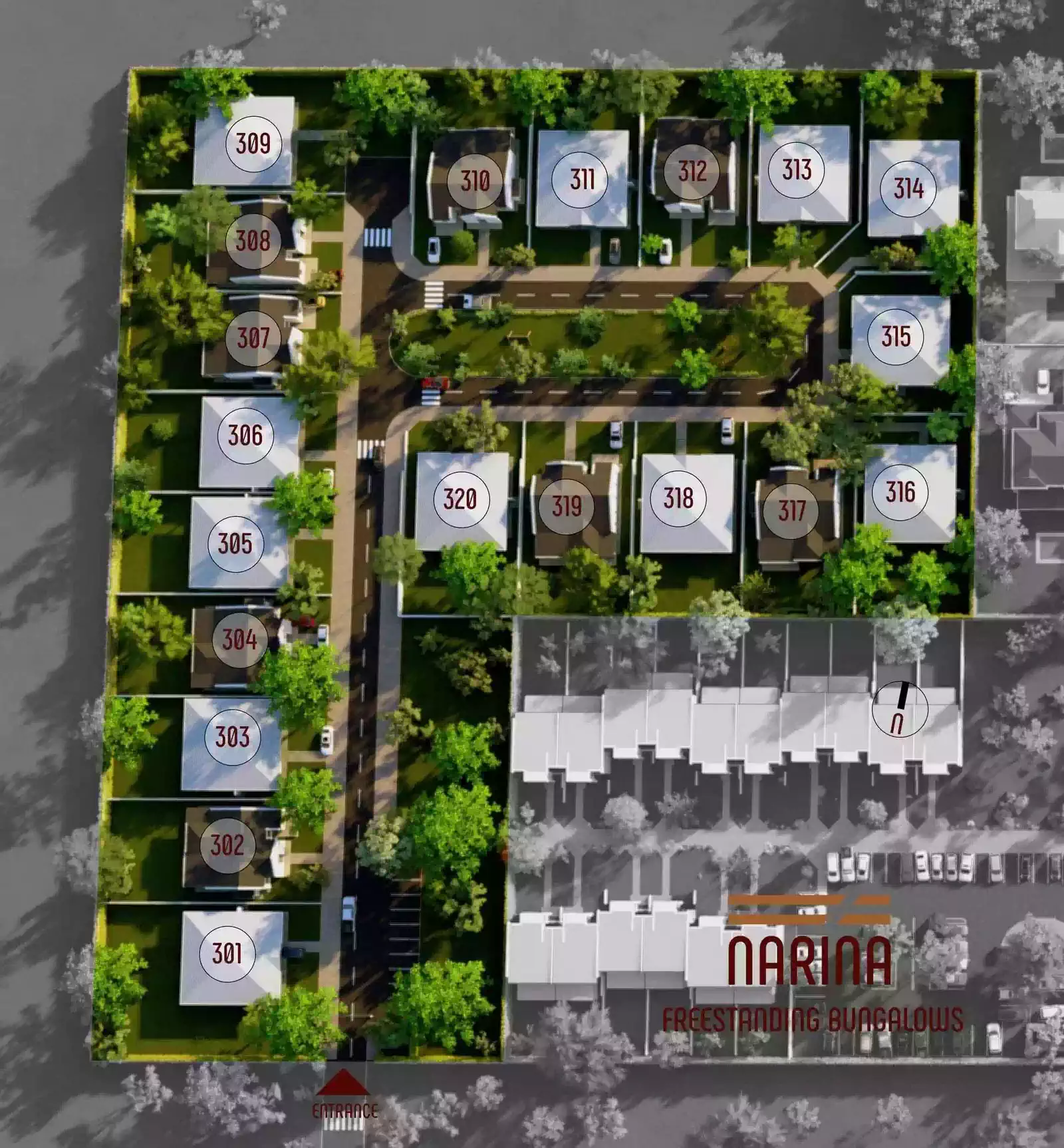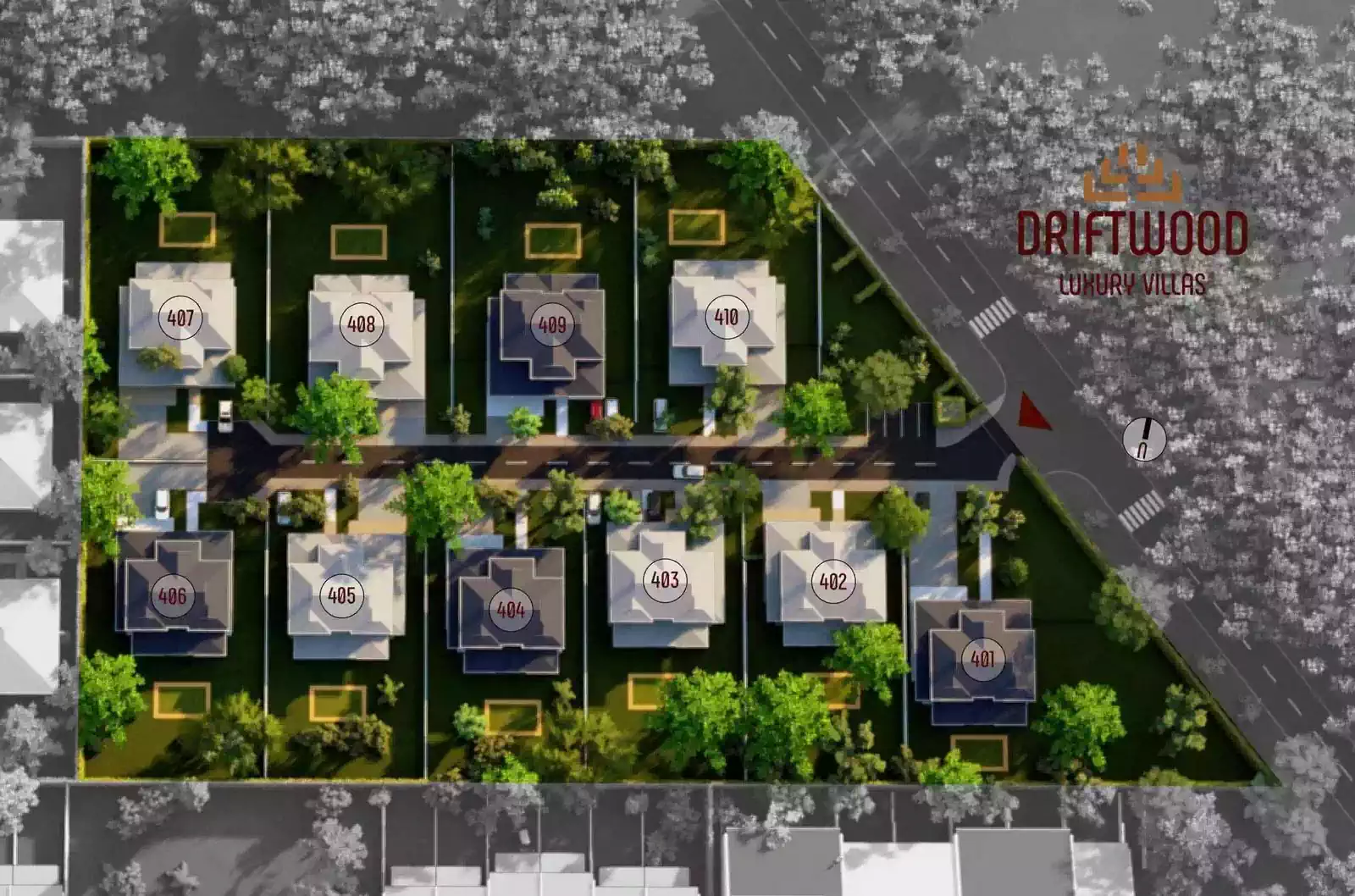 Location: Victoria Falls, Zimbabwe
Type: Residential, clustered houses
Area: 5.7ha
Completion: 2022
Just outside Victoria Falls city centre, Zimbabwe's leading developer, Cardinal Corporation, embarked on a large scale residential project on a plot of 5.7ha. On a relatively flat, sandy piece of land with many teak and msasa trees littered throughout the plot we designed 192 separate housing units, ranging from apartments, townhouses, cluster houses and luxury villas.
Master plan - Cluster concept designs
Our approach was to divide the land into four separate clusters each with a different theme and designated market. In that way, different approaches could be adapted to all the aspects of each separate cluster and they would be entirely independent, without creating any internal clashes. Two of the cluster would have entrances from the main road, while the remaining two would have access from a newly created road, parallel to Kazangula road. For the higher density clusters, a common parking area would be created by the entrance, from which the owners would take pedestrian walkways to their apartments or townhouses. In cluster three and four, that contained individual cluster houses, each house had a minimum of two parking spots directly by the house, some even with garages.
Fun townhouse flats in the Yard cluster
The first cluster has 34 townhouse flats positioned strategically to get the least amount of the hot sun in Victoria Falls. Parking is provided by the entrance and then walkways immersed in greenery lead to the individual units. Large green areas provide a playground for children and a resting place for the elders.The flats are arranged 4 per staircase, with the ground floor units having an internal garden while the apartments above have a view and balcony.
The architectural concept behind this cluster's master plan was positioning the units facing north and south to minimise the direct sun while integrating the layout with a central parking area. From the parking area pedestrian footpaths immersed in lush vegetation lead to the individual townhouses. This allowed all garden flats to be surrounded by greenery developing comforting views on the external and internal views. Privacy of each individual home was paramount and each townhouse was carefully placed to maintain as many of the existing trees and provide shelter from views at the same time.
Mixed cluster homes in Narina cluster
This cluster has twenty individual houses in two architectural styles: Cape Dutch and contemporary. They are separated from neighbours with privacy walls and all houses have views either onto one of two communal parks or an internal private garden.
Luxury villas in Driftwood cluster
Ten luxury villas populate this cluster on the largest indivudal properties of the development. Each with a double story contemporary house and large back garden with a pool, they provide a completely different housing approach to the other clusters. Individual parking and garages are present for all houses, as is the possibility to have staff quarters
The cluster development has generated significant interest, and the various houses and housing options are providing solutions for different needs in the local and international market